Block C Club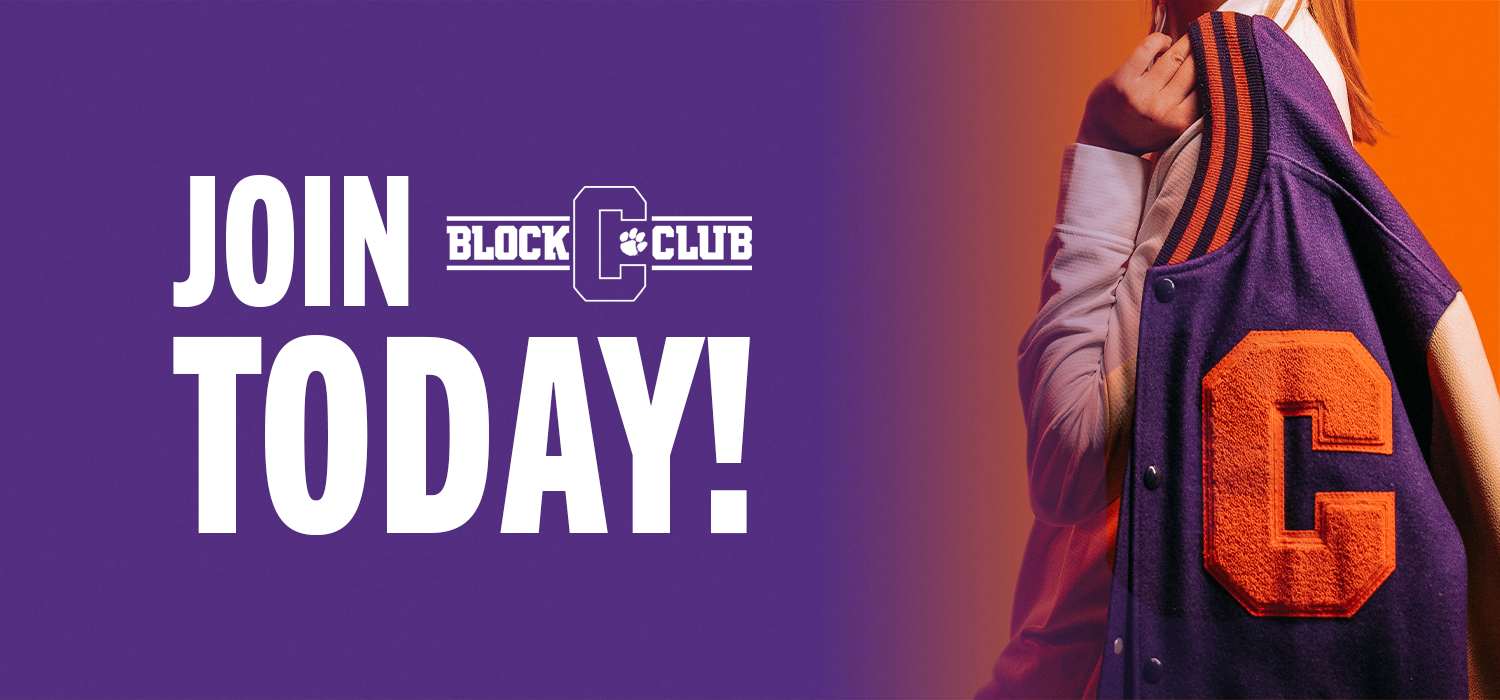 What is the Block C Club?
The Block C Club is composed of former student-athletes as well as coaches, equipment managers, athletic trainers, cheerleaders, mascots and special honorees of the Clemson University athletics department. If you are a previous letterwinner at Clemson, you have earned the right to be part of a select group of Clemson Tigers.
The Block C Mission and Vision

Our mission is to be a bridge or resource that connects former student-athletes to Clemson Athletics by providing opportunities for fellowship, by recognizing alumni for accomplishments athletically, academically and professionally, and by educating alumni about opportunities and ways to get involved with Clemson Athletics. We want to preserve the bond of Tiger athletics through fellowship, recognition, service and education.
Benefits & Privileges
Provide fellowship among all letterwinners
Recognize and honor former student-athletes
Provide outreach to letterwinners in an effort to connect them to Clemson
Educate former and current student-athletes about the activities of Clemson athletics and IPTAY
Why Join?
Clemson student-athletes come from across the country and around the globe, but they all call the same place home. Years of dedication to their sports and hard work in the classroom built the strong foundation that supports the Tigers today. Your involvement, along with generations of others, ensures the continued tradition of excellence in athletics and academics for current and future student-athletes.
At every level, Block C members receive networking opportunities at special events and exclusive benefits that keep them involved with Clemson athletics.
Membership Levels:
---
"The Block C Club is an incredible resource for Clemson's former student-athletes. It allows us to stay connected with Clemson Athletics and with former teammates and coaches. Whether you still live in the upstate or across the country, The Block C Club is a great way to stay connected to The Clemson Family".
Kelly Gramlich
Women's Basketball, 2011-2014
---