Punt, Pass & Kick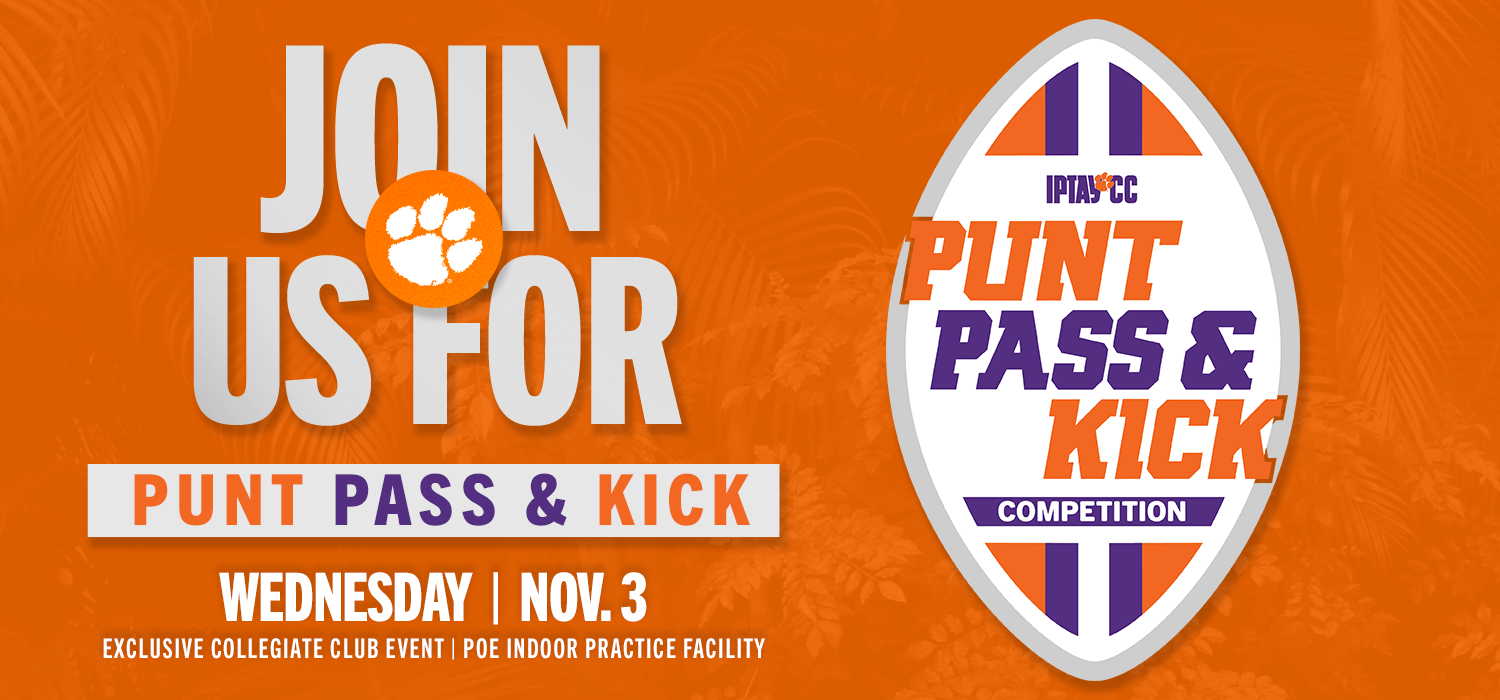 Punt, Pass & Kick Set for Wednesday, November 3
The Annual Punt, Pass & Kick exclusive IPTAY Collegiate Club event returns in 2021 after taking a year off in 2020 due to the COVID-19 pandemic. The Punt, Pass & Kick competition is hosted in the Poe Indoor Football Practice Facility and is open to all IPTAY Collegiate Club members.
The competition will take place on Wednesday, November 3 with check-in starting at 7:30 PM. Participants must be in the check-in line by 9 PM. Registration and check-in will end at 9 PM on the night of Wednesday, November 3.
Members participate by completing a punt, pass, and kick and are scored based on distance and accuracy. Ten overall winners are determined by: best overall male/female and the top male/female from each class year. Prizes include air pods, apple watch, yeti tumblers, bluetooth speaker, experiences, and more!
This year, members will have the option to register in advance to help speed up the check-in process and get you inside punting, passing, and kicking sooner! Pre-registration is now open and the registration form can be found by clicking HERE. Check your Clemson email and the @IPTAYCC Instagram page for up-to-date information as it becomes available. T-shirts will be available for the first 150 registrants. *
*While supplies last! T-shirts will be available to the first 150 IPTAY Collegiate Club members to register for PPK. You are not guaranteed a t-shirt or to get the size requested.
We hope to CU there!
Check out pictures from the 2019 Punt, Pass & Kick Competition: