IPTAY Launches New Campaign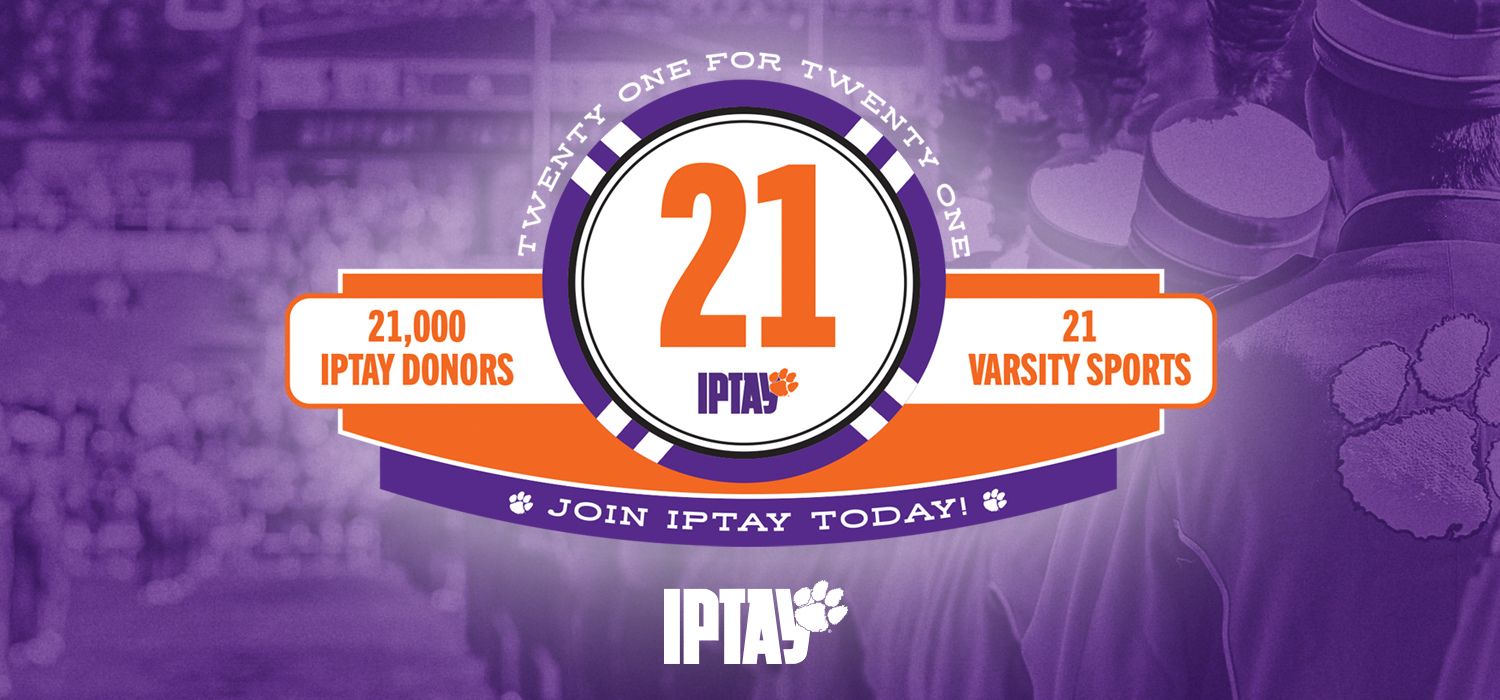 IPTAY Launches New Membership Goal Initiative
For nearly nine decades, IPTAY has provided support to Clemson student-athletes to allow them to succeed in their academic endeavors and compete at the highest level in athletic competition. The Clemson Family's support for the Tigers has never wavered. The Clemson brand has become a national powerhouse in collegiate athletics and continues to grow and succeed at the highest rate. In the summer of 2021, Clemson announced the addition of two varsity sports to its existing 19 varsity programs: women's lacrosse and gymnastics. Now more than ever, we need the Clemson faithful to be ALL IN as we add these two programs and their student-athletes to the Clemson Family.
To ensure that these new programs, in addition to our existing 19 varsity programs, have the tools to excel academically and compete for championships, IPTAY is launching the 21 for 21 campaign. To increase our continued support for Clemson student-athletes, IPTAY aims to grow the IPTAY Family to 21,000 members to help provide support for each of our 21 varsity programs. Now halfway through the IPTAY 2022 year, it is IPTAY's goal to reach this historic milestone by the end of the IPTAY 2023 year on June 30, 2023. IPTAY is calling on all members of the Clemson Family to join now and help us achieve this goal. It is important to note that every gift to IPTAY, no matter the amount, makes a significant impact on what IPTAY can accomplish.
Thank you to the more than 18,400 members already on the team. We appreciate your continued support!
Thank you, Clemson Family, for supporting this initiative and being the power behind the Paw!
IPTAY Supports Clemson Student-Athletes!
IPTAY also provides funding for the Life Skills, Counseling Services, Enrichment Programs, Tiger Band, Spirit Squads, Tiger Mascots, Endowments and IPTAY Operations.