Clemson Family Tailgate Heads To Pittsburgh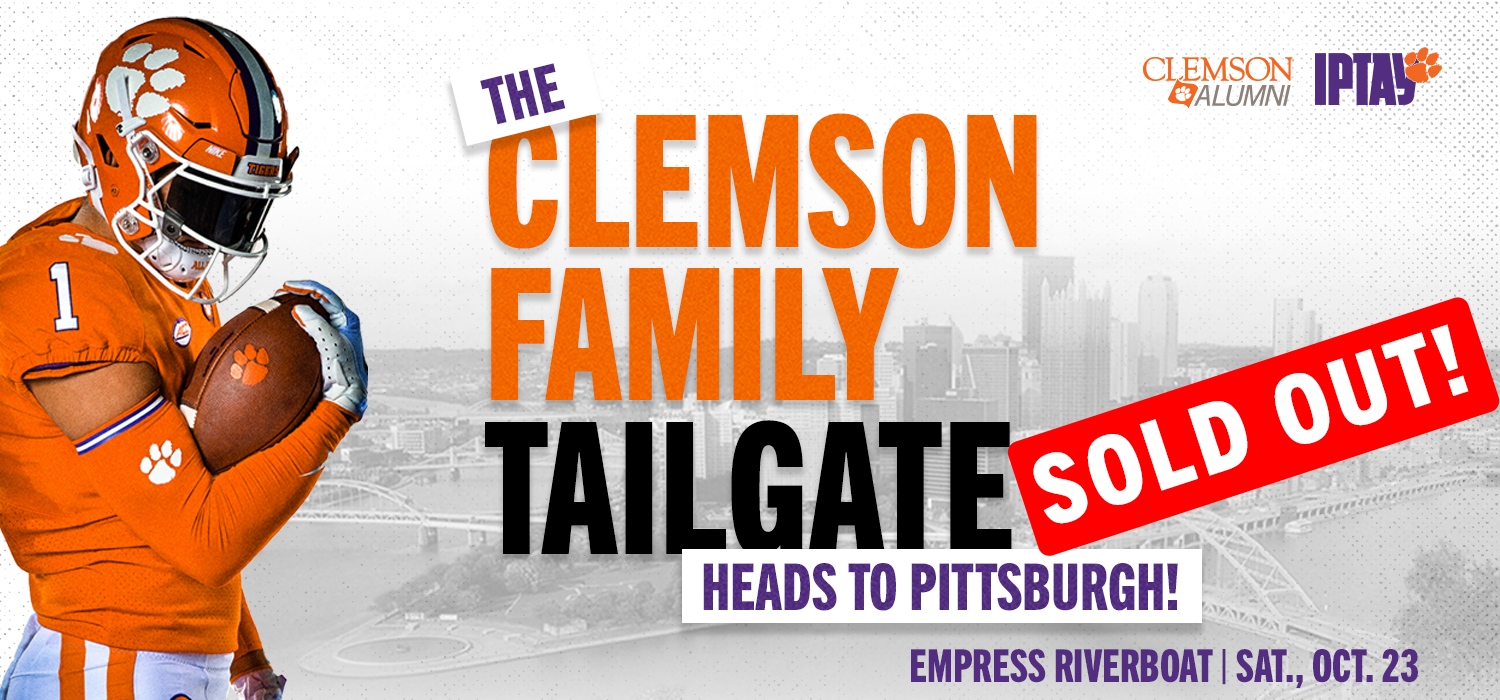 Clemson Family Tailgate On The Empress Gateway Clipper
The Clemson Alumni Association and IPTAY are excited to host our first-ever FLOATING Clemson Family Tailgate prior to the Clemson vs. Pittsburgh game in Pittsburgh, PA on Saturday, October 23.  The tailgate will take place on The Empress riverboat.
The event will begin 4 hours before kickoff and run for 3 hours (ending one hour prior to kickoff), during which we will set sail for an hour-long tour of Pittsburgh from the water during the middle hour of the tailgate event. The first hour of the tailgate will be docked, followed by the hour-long cruise, ending the last hour back at the dock so that you can head over to Heinz Field or walk the North Shore as you please.
Guests will embark and disembark the riverboat at the North Shore located just across North Shore Drive from Heinz Field's Gate 6 (less than a 5 min walk).
Tickets are $100 and are non-refundable. This event sold out on Tuesday, October 12, and tickets for this event are no longer available to purchase.
There is no re-entry to this event once you have departed. All tickets will be delivered via mobile delivery the week of the game.
Menu will include: Pittsburgh ham BBQ, pulled buffalo chicken sandwich, mac & cheese, pierogis with butter and sauteed onions (a Pittsburgh favorite!), coleslaw and assorted cookies. Unlimited domestic beer, house wine, soda, water, coffee and hot chocolate are included. Craft beer, liquor and additional drinks will be available for purchase. We hope to CU there!
Tickets are non-refundable.
Questions? Contact cualumni@clemson.edu.